Dear reader,
Welcome to the July 2018 edition of The Director's Dilemma.
Please help me continue to increase the positive impact of this newsletter by forwarding a copy to a board colleague (or aspiring director) with a suggestion that they may wish to subscribe.
To read this email in a browser, go to www.mclellan.com.au/newsletter.html and click on 'read the latest issue'.
This month our case study protagonist has to decide if, and how, he will stay with the company he founded. I hope you enjoy thinking about the governance and strategic implications of the latest dilemma: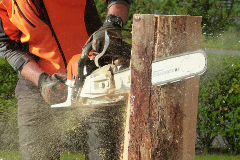 Zefco is a regional supplier of building materials. At the peak of the housing boom, Bill sold the business to a NYSE-listed corporation. The new owner retained the Zefco brand. Bill was asked to continue running the company. After the deal closed, he was in a financial position to live very comfortably without ever having to work again, but he loved the business and he agreed to remain as CEO.
The new owner wanted to expand Zefco. Rather than open de novo stores, however, the plan was to use Zefco as a platform to grow through acquisition. Another lumber company in the same region was experiencing financial challenges and it, too, was acquired, doubling the number of stores. Bill was so highly regarded as a leader that he was asked to continue running the business and report directly to the CEO of the public company. He still loved coming to work everyday and the idea of converting the newly acquired stores to Zefco was of great interest to him. The timing was superb. Over the next five years, another housing boom occurred.
After the boom came another bust. New home construction and building permits declined precipitously. Sales and profits plunged. Zefco's highly leveraged parent came under pressure from its bankers to reduce debt. Given Zefco's operating performance and uncertain prospects, it became a candidate for divestiture. Over the next year private equity groups evaluated the opportunity to buy Zefco. The big box chains were also competitive threats to Zefco. Bill wanted to repurchase Zefco. The asking price was $35,000,000.
Bill's Dilemma: Should he risk his wealth to reacquire Zefco? Two of his former directors said the deal was too risky but the two other former directors argued that the opportunity was too great to pass up, assuming the right financial structure.