Dear reader,
Welcome to the October 2018 edition of The Director's Dilemma.
I write these dilemmas based on my twenty years' experience consulting to boards and helping them to avoid becoming front page news, banned or fined. The reputation damage and career impacts of a board gone awry can be severe. My joy in work is to work with boards and directors to avoid becoming the next headline and instead become the next great success. I do this by diagnosing board processes and procedures to identify latent problems, and guiding clients to address these threats.
To read this email in a browser, go to www.mclellan.com.au/newsletter.html and click on 'read the latest issue'.
This month our case study protagonist has the wonderful dilemma of how to thank deserving directors of a not-for-profit company. I hope you enjoy thinking about the governance and strategic implications of the latest dilemma: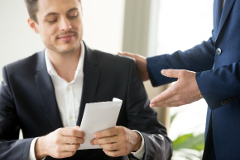 Edwina chairs a small not-for-profit company with about 35 staff and a very enthusiastic and committed board. Recently the company accountant left, and the CEO had just started the search for a replacement when the CEO had a fatal accident. The board stepped in to help.
They were magnificent. The two accountants worked a couple of days a week and another director picked up the CFO search and put in many hours researching what had been achieved and what was still to do before readvertising the role and running a process to find a new senior accountant. She also started the search for a new CEO with help from Edwina.
Another director stepped in as interim CEO and helped to lead the staff through a time of great sadness and intense business activity.
With such a small organisation there was just no redundancy at senior levels and nobody expected to lose the two most senior staff at the same time. Everyone has done far more than was envisaged when they agreed to become directors. The board is not remunerated. The constitution says that directors shall not be paid. Edwina wants to recognise and reward the great service.
What can she do?