Dear reader,
Welcome to the December 2018 edition of The Director's Dilemma. I write these dilemmas based on my twenty years' experience consulting to boards and helping them to avoid becoming front page news, banned or fined. The reputation damage and career impacts of a board gone awry can be severe.
My 'joy in work' is to help boards and directors avoid becoming the next disaster and instead become the next great success. I do this by diagnosing board processes and procedures to identify latent problems, and guiding clients to address threats before they eventuate.
To read this email in a browser, go to www.mclellan.com.au/newsletter.html and click on 'read the latest issue'.
This month our case study protagonist faces a dilemma caused by poor password practices and sloppy security. I hope you enjoy thinking about the governance and strategic implications of the latest dilemma: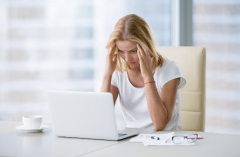 Grace is a director and chairs the People and Culture Committee of a large government owned corporation. Her board receives its papers on a portal that directors access with a user name and password.
Last week Grace lost her laptop while going through security at a busy airport. She only turned her back for a few moments, but it was gone when she turned around. There was no CCTV footage that showed who picked it up.
Grace bought a new laptop and suffered a few days trying to locate or recreate all her passwords as she had the old laptop programmed to automatically fill them in for her. She finally has everything and has logged on to the portal to read her board papers.
These were sent to her yesterday and it is the first time she has logged in to start the arduous job of reading and considering them, but the portal shows the files without bold text and the 'h' button says she looked at them last night.
One of the papers considers the award of a large construction contract and all three of the shortlisted companies are listed. Another paper, because it is nearing calendar year end, considers the performance of the CEO's direct reports and contains their current salaries, bonus recommendation, and planned salary increase for the following year.
Grace is mystified. How can this be? Has she suffered a cyber breach and, if so, what should she do?