Dear reader,
Welcome to the February 2019 edition of The Director's Dilemma.
I write these dilemmas based on real events that have occurred during my twenty years' experience serving on and consulting to boards. The reputation damage and career impacts of a board gone awry can be severe. I work with directors to help them succeed and avoid becoming front page news, banned or fined. I do this by diagnosing board processes and procedures to identify latent problems, and guiding clients to address threats before they eventuate.
To read this email in a browser, go to www.mclellan.com.au/newsletter.html and click on 'read the latest issue'.
This month our case study protagonist faces a dilemma caused by board disunity and breeches of confidentiality. I hope you enjoy thinking about the governance and strategic implications of the latest dilemma: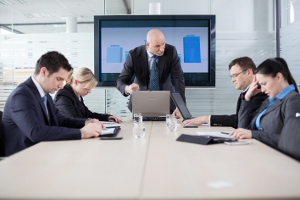 Henry chairs a not-for-profit company and usually finds it a gratifying experience. Recently the company has been through hard times as the government ceased funding some activities although the community still needs them.
Henry and his board worked hard to develop new income streams to support continuing the company's work. They achieved some success, but not enough to avoid having to discontinue some work and reduce headcount. All directors regretted having to make long-serving and loyal staff redundant. However, they had to find a balance of activity and income that would be sustainable; this was a necessary part of the strategy for success.
One director was vehemently opposed to the changes, preferring to run at a loss, eat into reserves, and hope for a change of heart from the government. When it was clear that this director would never agree, Henry took the matter to a vote and the cuts were approved with only one dissenter. Henry reminded the board that board decisions were 'board decisions' and all agreed that they would publicly support the approved course of action.
Since then the CEO has complained to Henry that the dissenting director has spoken to staff suggesting they 'lawyer up' to protect themselves from redundancies, oppose the closure of the unsustainable activities, and start a Facebook campaign to 'shame the government into resuming funding'. Henry has also heard from friends that his dissenter is complaining publicly about the decision even though board policy is that the CEO or Chair are the two authorised spokesmen.
How can Henry handle this dissident director?