Dear reader,
Welcome to the March 2019 edition of The Director's Dilemma.
I write these dilemmas based on real events that have occurred during my twenty years' experience serving on and consulting to boards. The reputation damage and career impacts of a board gone awry can be severe. I work with boards to help them succeed and avoid becoming front page news, banned or fined. I do this by diagnosing board processes and procedures to identify latent problems, and guiding clients to address threats before they eventuate.
To read this email in a browser, go to www.mclellan.com.au/newsletter.html and click on 'read the latest issue'.
This month our case study protagonist faces an unforeseen dilemma that will require policy to be made in response to a situation that has appeared out of the blue. These are the 'interesting' things that sometimes happen to test our ability to think ethically and decide on a course of action that maximises the outcomes for all concerned I hope you enjoy thinking about the governance and strategic implications of the latest dilemma: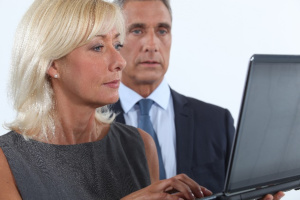 Ica is the external independent chair on a domestic subsidiary board of a multi-national company. It is a pleasant, collegiate board and includes the national MD, who resides in-country, and the international business development manager and the MD's line manager, who are both based overseas.
Recently one of the senior executives, who does not have a board seat but reports to the board, asked for a meeting with Ica. She made time to meet him as soon as she could. At the meeting the executive informed Ica that he had got into financial difficulties following the failure of some private investments for which he had borrowed capital. He was about to file for bankruptcy and wanted to know how this would impact his job.
Ica wasn't sure. There did not seem to be any policy which set out what the company should do under these circumstances. She knows that the MD likes and values this team member. She feels the same, and has assured him that the company will do what it can to support him through this difficult time. She recommended that he talk with his MD and with HR.
Now Ica is wondering how her desire to help this employee can be turned into a policy to give guidance and support to all staff. What issues should she consider and address?