Dear reader,
Welcome to the April 2019 edition of The Director's Dilemma.
These dilemmas are based on real events that have occurred during my twenty years' experience serving on and consulting to boards. This month our case study protagonist faces a dilemma that occurs more frequently than it should. It will require a politically astute response that is sensitive to the needs of the director concerned, the shareholder, and the needs of the organisation.
Boards don't only succeed when the organisation is profitable or growing; they succeed when they avoid becoming front page news, banned or fined. I help boards to succeed in both these ways, by strategically identifying latent problems, and guiding clients to address threats before they eventuate.
To read this email in a web browser, go to www.mclellan.com.au/newsletter.html and click on 'read the latest issue'. I hope you enjoy thinking about the governance and strategic implications of the latest dilemma: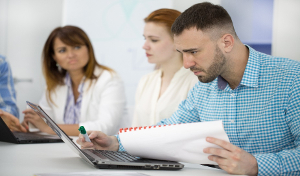 Justin chairs a government-owned board. He was appointed for a five-year term just before a change of government and, hence, Minister. The new Minister respects the professionalism of the board, the business has met its targets, and relations have been cordial.
The chair of the board audit and risk committee reached the end of his tenure in December and the Minister appointed a replacement without consulting Justin. The new director is a qualified accountant. However, he has been appointed to three other government boards in the past six months and already had a portfolio of six directorships including three large listed companies. Justin was initially pleased to have such an experienced director join the board and looked to him as a potential successor.
In just four months the new director has upset his board colleagues and staff. He has asked questions when the answers were clear in the papers, failed to attend the induction training, and is often distracted during board meetings. Justin had a quiet conversation with the director asking him to be more attentive; the director was polite but made it clear that he had higher priorities and "the Minister is aware of the other demands on my time".
At the last meeting the director seated beside the new appointee was able to see his laptop and, after the meeting, she sent an email to the board saying that he had been responding to correspondence about one of his other boards.
Justin feels he must make another attempt to restore good practice or risk losing the cohesion of his board.
How should he start?