Dear reader,
Welcome to the August 2019 edition of The Director's Dilemma.
During my twenty years' experience serving on and consulting to boards I have seen a lot of dilemmas; all can be resolved when there is goodwill, a degree of skill, and a committed hard-working board of directors. This month our dilemma is based upon the true case of a not for profit board that did the wrong thing for the right reasons and then had to sort out the mess they had made. They survived to continue serving their community. Others have not been so fortunate. Our three contributors have provided a range of ideas that will certainly help boards to discuss these 'legacy issues' and, hopefully, develop their own responses.
I hope that you enjoy the insights and find them helpful in extending your governance knowledge.
To read this email in a browser, go to www.mclellan.com.au/newsletter.html and click on 'read the latest issue'. I hope you enjoy thinking about the governance and strategic implications of the latest dilemma: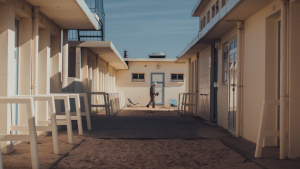 Nigel recently joined the board of a not for profit organisation that enjoys a wonderful legacy based on the great contributions of previous management, boards, and donors.
Years before Nigel joined, the company employed a well-connected businessman to do fundraising. He did this magnificently!
His contract had incentive arrangements which would trigger a substantial cash payment. Knowing the executive was divorcing and that the company had been bequeathed a house, the board at the time agreed the then CEO allow the executive to live rent free in the house instead receiving cash. This was alluded to in the relevant board minutes but not valued or limited to a precise duration.
Time passed, the CEO resigned and then – sadly – died; board composition changed. Now the new CEO has discovered the arrangement. It appears neither the company nor the executive have properly assessed tax on the in-kind payment. The executive has retired but still lives in the house and some staff are very reluctant to 'make him homeless'.
The current chair was on the board at the time and vaguely recalls the matter although it was not, then, considered a big deal because it was supposed to be temporary. He suggests they pay the former executive a sum, so he can purchase an apartment in a cheaper suburb, and then sell the house to cover that and create a cash surplus. Some directors are concerned and want to quickly and quietly wrap up the issue without adverse publicity; others are equally concerned yet keen to ensure that they, and the company, have followed the best ethical course of action.
What is a good way forward for the company and how can Nigel help to unite the board to address their issues?