Dear reader,
Welcome to the September 2019 edition of The Director's Dilemma. This month our dilemma is based upon the true case of a start-up board that made a few errors in their succession planning and painted themselves into a pretty tight corner.
During my twenty years' experience serving on, and consulting to, boards I have seen a lot of dilemmas; all can be resolved when there is goodwill, a degree of skill, and a committed hard-working board of directors. Our three contributors have provided a range of ideas for responding to this issue to help your boards to develop their own responses to succession as needs arise. I hope that you enjoy the insights and find them helpful in extending your governance knowledge.
To read this email in a browser, go to www.mclellan.com.au/newsletter.html and click on 'read the latest issue'.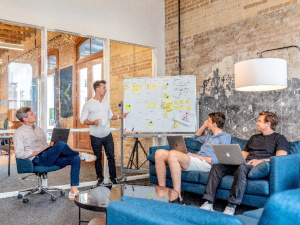 Oonagh chairs the audit committee of a fast-growing company that listed last year. The Founder is a charismatic and visionary person who had a great idea and was able to raise capital and engage help to make his idea into a popular product and successful company. Oonagh joined for the IPO and has a background as an audit partner for a big four firm.
Just before the IPO the board had a crisis when a couple of the investors and their main broker approached the then chair with a request that the founder be removed from the CEO role as he didn't inspire trust as a person who could lead a soon to be listed and internationally operating company. At that time the founder had a controlling shareholding. The former chair raised the issue with the founder who didn't take well to the news. There was a row, the former chair resigned, and the founder became Chair.
This seemed to satisfy the broker and investors. The IPO was a success. The new CEO was great and brought some excellent scale-up experience in a similar industry which added a lot of value.
As is usual, the business model needs to change as the business grows and the limitations of earlier thinking become apparent. Unfortunately, the founder is not open to the need for change and is actively resisting the CEO's efforts to respond to market needs even though he remains a major shareholder and is risking the company's survival.
The CEO, other shareholders, and three of the four other directors have asked Oonagh to start a process that will remove the founder from the chair and possibly also the board.
How should she proceed?