Dear reader,
Welcome to the December 2019 edition of The Director's Dilemma. This month our dilemma examines the possible responses when a 360-degree board review comes up with unexpected, and unwelcome, results.
In my twenty years' board experience I have seen a lot of dilemmas; all can be resolved when there is goodwill, a degree of skill, and a committed hard-working board of directors. Our three contributors have provided a range of ideas in response to this month's dilemma. I hope that you enjoy the insights and find them helpful in extending your governance knowledge.
To read this email in a browser, go to www.mclellan.com.au/newsletter.html and click on 'read the latest issue'. I hope you enjoy the latest dilemma: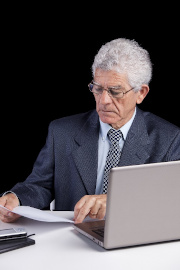 Robert chairs the audit committee of a large listed board that he joined a few months ago. Unusually, his company has a process of asking the audit committee to review the board's appointment. Robert read the previous performance reviews and saw that they were very 'compliance oriented' and focused on whether the board had performed all the actions in their charter, constitution, and other contractual agreements.
The board has been meeting its obligations and Robert believes it is performing well based on his short experience and the calibre of his fellow directors.
Robert decided that he would bring in a specialist company to do a more 'performance oriented' review. He hoped that this might highlight areas where the board could improve rather than confirm that the board was meeting obligations. The decision was endorsed; a provider was appointed to do a board self-assessment and a brief investigation of management and major shareholders' views.
The results are in. As expected, the board rated itself and its processes highly, shareholders were also pleased and particularly complimented the chair on accessibility and open disclosure. Management, however, felt the board were not adding any value, required far too much detail in reports which they then appeared to pay scant attention, and to be dismissive of management's concerns and expertise.
Robert and the chair are both shocked. They had no idea management felt this way. They are sure their colleagues will feel the same. However, they accept the truth of a unanimous opinion and want to move fast to understand and remedy the issues.
How should Robert start to fix this?