Dear reader,
Welcome to the March 2020 edition of The Director's Dilemma. This month our dilemma concerns a director who had assumed the governance was good enough and then discovered that – when things went wrong – it wasn't. Although the thing that went wrong on this occasion was a technology issue, the failings would probably have been thrust into the spotlight if the issue had involved inappropriate culture, supply chain, payroll, or any number of other topics.
Our three contributors have provided a great range of ideas in response to the dilemma. I hope that you enjoy their insights and find them helpful in extending your governance knowledge.
Please remember that my twenty years' experience consulting to, and sitting on, boards, is available to you if you should need a board performance review, strategy workshop, or director education session. Read to the end of this newsletter for details of a book review, a webinar on how to build a cohesive board, the 'quote of the month', and information on what has been happening in my world over the past months.
To read this email in a browser, go to www.mclellan.com.au/newsletter.html and click on 'read the latest issue'.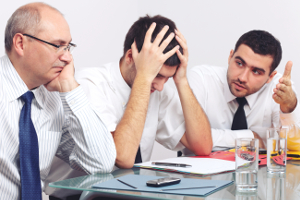 Trevor is a director of a listed company that has been a 'market darling'. The company provides credit assessments and data verification. The founders both have a strong background in the sector and a healthy network of contacts that led to a growing client list which included governments and financial institutions.
After the listing, two years ago, the company has met or exceeded forecasts and Trevor has been proud to be the only independent director on the board alongside the two founders and the CEO. He chairs the audit committee and, unofficially, has been the guiding force behind establishing governance processes and documentation.
The founders have remained very active in the business and Trevor has occasionally worried that they make strategic decisions and tell him about them afterwards at the board meetings. As Trevor's background is audit and assurance, he assumes he wouldn't add much value beyond ensuring sound processes and keeping records.
Three weeks ago, everything changed. A large amount of the company's data was 'dumped' on the dark web. It included the financial details of people who had been assessed as well as identification details such as tax file numbers and residential addresses. Worse, the company initially claimed that the information had not come from their systems and then admitted that they had received ransom demands indicating that data had been filched as long as a year before this disaster.
Clients have withdrawn their business, shareholders are dismayed, the share price is in free fall, and the press are clamouring for information.

How should Trevor help the company weather this storm?