Dear reader,
Welcome to the April 2020 edition of The Director's Dilemma. This month all directors are facing real life dilemmas of their own. I hope you are facing them well and that the experience of testing your judgement against these case studies (which were all real for a director of my acquaintance) has helped you to develop confidence and competence.

Our April dilemma concerns a well-functioning board about to embark upon a complex succession-planning process. The three contributors have provided a great range of ideas in response to the dilemma. I hope that you enjoy their insights and find them helpful in extending your governance knowledge.

Please remember that my twenty-one years' experience consulting to, and sitting on, boards, is available to you if you should need to seek counsel on how to proceed or if you wish to hold a board performance review, strategy workshop, or director education session via technology; physical distancing does not mean that you can't develop your board's cohesion.
To read this email in a browser, go to www.mclellan.com.au/newsletter.html and click on 'read the latest issue'.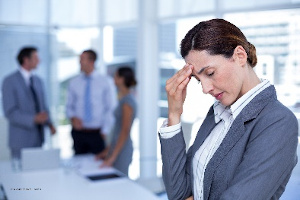 Ustinya chairs a government board that is based in a large provincial town. The company was created by legislation just over two years ago and a skills based board comprised of local professionals was appointed. The whole board did a governance course and the directors have now settled into a good routine that - according to the recent performance review - is providing excellent governance.

The Deputy Secretary of the relevant government department has just called Ustinya to ask her to nominate half the board for continuance as directors and half for replacement. Ustinya is stumped. The performance review evaluated the board as a whole rather than ranking and rating individual directors. All directors are making a contribution although each offers different skills and perspectives. Ustinya understands that it would be poor governance for all directors to continue being appointed so that their tenures expire on the same date. She doesn't want to upset the good function of her board by removing half the directors in a few months' time. Nor does she want to risk the Department making a recommendation to remove and replace without input from the board.


How can Ustinya help to create an appropriate 'stagger' in board appointments, maintain a well-functioning board, and support the Government in implementing a robust and defensible process for renewing (or not) the directors' appointments?