Dear reader,
Welcome to the May 2020 edition of The Director's Dilemma. Our world continues to adapt to pandemic measures and directors are under stresses that they certainly did not expect to be under. It is more important than ever before that our boards are a benefit and not a burden for our organisations.
Following the case study is an opportunity for you to participate in some research to evaluate the current costs and return on investment of our boards. Your input will be most gratefully appreciated.
Our May dilemma concerns a not-for-profit board that has a welcome problem; more candidates for director roles than they can safely handle! The three contributors have provided a great range of ideas in response to the dilemma which includes possible conflicts of interest and potential associations between directors. The sort of situation that happens in real life but isn't covered in the literature because it seems too far-fetched! I hope that you enjoy their insights and find them helpful in extending your governance knowledge.
Please remember that my twenty-one years' experience consulting to, and sitting on, boards, is available to you if you should need to seek counsel on how to proceed or if you wish to hold a board performance review, strategy workshop, or director education session via technology; physical distancing does not mean that you can't develop your board's cohesion.
To read this email in a browser, go to www.mclellan.com.au/newsletter.html and click on 'read the latest issue'.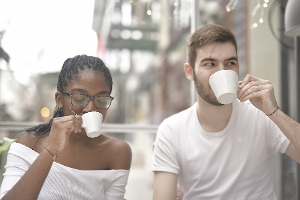 Vance chairs the board of a NFP company that helps disadvantaged children. Like many NFP chairs, he tries to pull together a skills-based board of passionate volunteers. He has been combing his network for a lawyer with the right passions and skills for the past 12 months.
Two months ago, an acquaintance offered to introduce him to someone who sounded perfect. The introduction was made, and the prospective director was everything Vance had been hoping for. The conversation moved onto families and Vance learned that his prospect was married to another lawyer with a very similar background; they had met at work and, although they were now at different firms, still practiced in similar areas.
Vance told the board about his meeting with their potential new colleague and they agreed that the prospective director be given a nomination pack and invited to stand for election.
Five days ago Vance received two completed nominations. Both spouses want to join the board. He has gone from no legal expertise to the offer of two qualified lawyers who both appear exactly what he needs. He just isn't sure that he wants both of them, or how to choose between them if he doesn't take both.

Vance doesn't want to hurt anyone's feelings. He has checked his constitution and the Corporations Act; there doesn't seem to be anything about husbands and wives serving on boards together.
What should Vance do, and how can he best proceed without upsetting two very generous people who truly want to help the company?