Dear reader,
Welcome to the June 2020 edition of The Director's Dilemma. I am now so fed up of COVID-19 and post-COVID-19 memes that I am not going to mention the topic again in this newsletter.
Our June dilemma looks at the vexed issues of due diligence prior to joining a board. There is never enough diligence to cover everything; time, cost and effort must be weighed against risk in deciding where to draw the line.
I have amassed over twenty-two years' experience consulting to, and sitting on, boards. It is a pleasure to share some of it with you in this newsletter and I would be delighted to share it with you when your board needs a performance review, strategy workshop, or director education session.
Please help my research by completing the survey into the amount of time spent by executives on supporting boards. It is important and appreciated.
To read this email in a browser, go to www.mclellan.com.au/newsletter.html and click on 'read the latest issue'. I hope you are well and that you will enjoy the latest dilemma: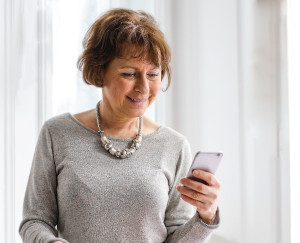 Willow retired last year, she loves fashion and worked her entire career in a large retail company where she was the buyer of women's leisure wear. She pioneered a project to donate unsold stock to women's refuges and immigration centres, founding an NFP company, persuading her employer to donate stock, and enlisting friends at other stores to do the same.
A search consultant has just called her with an opportunity - a board seat at a company newly acquired by a VC fund. It sounds great.
The business now has an Australian head office, as well as a pre-existing office and manufacturing facilities in China, and sales offices in New York and London. The new owners expect a profit of AUD 15 million this year and see potential for rapid growth in Australia and New Zealand where the company previously had no outlets and maintained profitability in the US and UK. They may expand into mainland Europe towards the end of their five-year plan.
Previously the operations were part of a large group and there are no published accounts that separate out the operations which will form the new company. The latest available accounts are three years old and show assets of only $30 million, revenue less than $90 million and a tiny profit. The new company is only one month old and has no track record.
Willow is keen and cautious. She had a few tense trading periods in her career when many staff were laid off and she knows from her NFP board that directors can be liable for debts if the company becomes insolvent.
How can she do due diligence on a company that is so new and that has such a shadowy past?