Dear reader,
Welcome to the September 2020 edition of The Director's Dilemma. Each month this newsletter looks at a real-life scenario that happened to a board, perhaps to a board like yours, and considers a range of responses. The scenarios are de-identified to protect the individuals concerned.
Our dilemma this month looks at cleaning up the mess left by an unscrupulous MD. I honestly could not have made this up; however, when it came to me with a request for assistance, I did enjoy the challenge and resolving the tricky relationship issues that arose from it.
I have over twenty-two years' experience consulting to, and serving on, boards. It is a pleasure to share some of it with you in this newsletter and I would be even more delighted to share it with you when your board needs a performance review, strategy workshop, or director education session.
To read this email in a web browser, go to www.mclellan.com.au/newsletter.html and click on 'read the latest issue'. I hope you will enjoy the latest dilemma: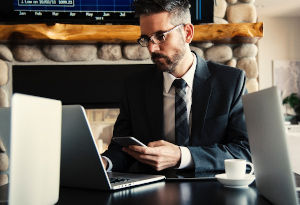 Zachariah recently accepted the role of Managing Director with a medium sized private company. The previous MD resigned when $400K of unauthorized withdrawals was discovered. She left the company with an increasing, unscheduled debt problem.
The now ex-MD owns around 12% of the shares, held through a trust, with a possible value of $200K. The board offered to extinguish the ex-MD's debt if the shares are sold and 100% of the proceeds are paid to the company. They also agreed not to pursue the ex-MD for the remainder of the outstanding amount or to report her to the authorities. Deeds of separation have been signed and contain strong confidentiality provisions.
Now, one of the directors, who is a friend of the ex-MD, owns 40% of the shares, is an unsecured creditor, and also a key international vendor, has given notice he's found a buyer for his shareholding and will invite the ex-MD to sell to the same buyer. Thus 52% of the equity is now going to an unknown party.
Zachariah's concern is that this new shareholder will have a majority interest, effectively controlling the company and, if allied with the ex-MD, could make his role precariously uncomfortable. The Chair owns 15% of the shares and is the son of the founder. He is greatly loved by the other directors and chairs an inclusive meeting, but has no idea how to proceed under these circumstances.
What should Zachariah do?