Dear reader,
Welcome to the December 2020 edition of The Director's Dilemma. Each month this newsletter looks at a real-life scenario that happened to a board, perhaps to a board like yours, and considers a range of responses. The scenarios are de-identified to protect the individuals concerned.
Our dilemma this month looks considers acceptable standards of diligence, and how to recover – or at least reduce the impact – from director negligence.
I have over twenty-two years' experience consulting to, and serving on, boards. It is a pleasure to share some of it with you in this newsletter and I would be even more delighted to share it with you when your board needs a performance review, strategy workshop, or director education session.
To read this email in a web browser, go to www.mclellan.com.au/newsletter.html and click on 'read the latest issue'. I hope you will enjoy the latest dilemma: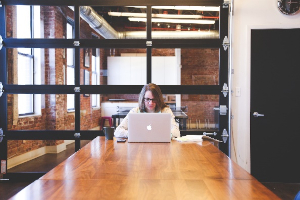 Cadenza is an entrepreneur. Like many other entrepreneurs, she needed additional income to survive while waiting for her business to become profitable. Cadenza provided consulting services to another entrepreneur. As that entrepreneur also became short of funds, after a while Cadenza was paid in equity and given a board seat, rather than being paid in cash.
Cadenza's own business began to thrive, it kept her very busy, and she paid little heed to the business of her former client. She stopped receiving board papers and attending board meetings.
Now a shareholder from the other entrepreneur's company has asked Cadenza what is going on there. Cadenza called her former client (who is the CEO of that company) and asked for an update.
The news is mixed. For a while, things went well, and the company successfully raised capital and gained new shareholders. Then progress stagnated and it appears that some company assets were transferred to the CEO, or perhaps just sold with the proceeds going to the CEO, before a dilutionary capital raising and some agreements that reward the CEO for intellectual property which once belonged to the company.
The CEO said that the shareholder has been 'causing trouble' for a while, asking for information and threatening to take legal action. The CEO asked Cadenza to ignore the shareholder and take no further action.
Cadenza is now worried. She knows that she has not fulfilled her duty as a director. She is still listed with the authorities as a director of the company. Is there any way that she can protect her reputation, and reduce repercussions from her lack of attention?