Dear reader,
Welcome to the March 2021 edition of The Director's Dilemma. Each month this newsletter looks at a real-life scenario that happened to a board, perhaps to a board like yours, and considers a range of responses. The scenarios are de-identified to protect the individuals concerned.
This month we investigate possible ways forward for a government-owned organisation with an enthusiastic Minister, a huge workload in the statement of expectations, and a limited budget.
I have over twenty-two years' experience consulting to, and serving on, boards. It is a pleasure to share some of it with you in this newsletter and I would be even more delighted to share it with you when your board needs a performance review, strategy workshop, or director education session.
To read this email in a web browser, go to www.mclellan.com.au/newsletter.html and click on 'read the latest issue'. I hope you will enjoy the latest dilemma: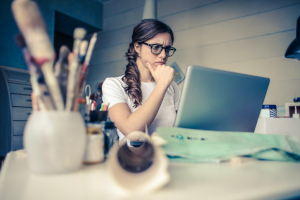 Enya chairs the audit committee of a government owned board. She is always inspired by the mission and loves to see the impact that her company has in the community.
As is common for Australian government-owned companies, her board is established by enabling legislation that restricts the company to work aligned to its core purpose and to delivering the policies of the government of the day. The relevant portfolio Minister issues an annual statement of expectations which provides 'very firm guidance' for what the company should achieve in the following period of operation.
Following a government reshuffle the new Minister has taken a great interest in the company, which does a lot within her electorate. She has visited projects, spoken with staff, and generally supported the company.
The Minister has just sent the new statement of expectations to the chair, who has forwarded it to Enya. Enya was impressed when she read how much the Minister expected the company to achieve. Then she remembered that the annual audit includes a review of performance against the statement of expectations.
Apart from a few small grants that are applied for each year, the company is funded by income from its commercial operations. The surplus is never going to cover the costs of all these projects, even though they are exactly what inspired Enya to join the board in the first place she is daunted at the high risk of failing to meet expectations.
The chair has asked her to reply with comments on the letter of expectations. What should she say?