Dear reader,
Welcome to the April 2021 edition of The Director's Dilemma. When I look at the over 1,000 pieces of legislation in Australia that can impose a penalty on individual directors it seems, perhaps, quite fitting that this newsletter is coming to you on April Fool's day. I am committed to working with boards and directors to help them understand and perform their complex roles and drive great performance in their organisations. Contact me if you would like help with your board.
Each month this newsletter looks at a real-life scenario that happened to a board, perhaps to a board like yours, and considers a range of responses. I want to help you with practical director issues without the risks that attach to living these situations in real-life. The scenarios are de-identified to protect the individuals concerned.
This month we look at how to proceed as a director when staff make you privy to information that might not be aligned with the CEO's chosen direction.
To read this email in a web browser, go to www.mclellan.com.au/newsletter.html and click on 'read the latest issue'. I hope you will enjoy the latest dilemma: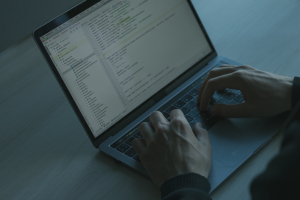 Faizan is an early stage investor in tech companies and has accepted a seat on the board of a company that makes software which can track people in crowds. He has made a large (for him) investment in the company and is happy because the market for the software has been boosted recently by building managers who want to ensure that staff contacts can be accurately traced.
The company has been approached by the government, with a request to install the software in some transport hubs and a popular town square. The CEO is delighted and very excited about developing a new capability to identify people, who are not on a database of building users, and to track their movements from one software location to another.
Some of the staff are not happy with this. They fear it could be used in future to allow spying and breaches of civil rights, especially if it is later sold to other governments. Their dissent has reached Faizan and he is aware that they are thinking of refusing to develop the software with this more extensive capability. Some of the best engineers could leave and join rival firms; others could simply flatly refuse to complete the project. The contract has been drawn up and is scheduled for board discussion in a couple of weeks.
Faizan has asked the CEO and the chair to meet with him, privately, to discuss a concern. The meeting is set for tomorrow. Faizan isn't sure how to best communicate his apprehension. His fears are not yet truly formed. What should he say?