Dear reader,
Welcome to the June 2021 edition of The Director's Dilemma. Each month this newsletter looks at a real-life scenario that happened to a board, perhaps to a board like yours, and considers a range of responses. The scenarios are de-identified to protect the individuals concerned. This month we look at a complex relationship between a board and a committee.
Of course, these scenarios are general, written to help you with practical information without the risks that attach to living these situations in real-life. I work with boards and directors as a confidential mentor to help them build great companies and maximise their impact. If you would like personalised service please call me.
To read this email in a web browser, go to www.mclellan.com.au/newsletter.html and click on 'read the latest issue'. I hope you will enjoy the latest dilemma: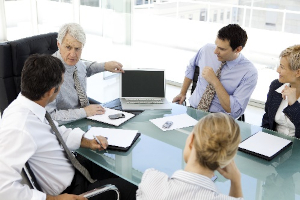 Howard is a director on a government-owned company board. As the only accountant on the board he was asked to sit on the audit committee. The Board Chair is the other board member on the committee. The Audit Chair is an independent financial expert who has been appointed to the role to ensure that the board has independent leadership and advice from the committee.
Unfortunately, because the Audit Chair doesn't attend board meetings, he doesn't always understand the context of items on the Audit Committee agenda. The Board Chair gets very impatient with the Audit Chair and she is occasionally quite rude and dismissive.
She has taken upon herself the role of keeping the board informed about issues the committee is considering. She has also started to usurp the role of the Audit Chair and run the audit committee meetings.
Management are feeling very vulnerable because they want to respect the Audit Chair, who sits on a number of other government committees and is generally well respected and liked. Management also want to please the Board Chair.
The CFO has asked Howard for advice on how to handle the situation which is starting to impact morale.
What can Howard do?