Dear reader,
Welcome to the August 2021 edition of The Director's Dilemma. Each month this newsletter looks at a real-life scenario that happened to a board, perhaps to a board like yours, and considers a range of responses. The scenarios are de-identified to protect the individuals concerned. This month we consider how to handle a director who acts for nominators rather than the company.
Of course, these scenarios are general, written to help you with practical information without the risks that attach to living these situations in real-life. I work with boards and directors as a confidential mentor to help them build great companies and maximise their impact. If you would like personalised service, please call me. For the month of August, I will be offering a 10% discount on all new engagements for strategy workshops, governance workshops, and director mentoring. Think of it as a new financial year gift to reward you for investing in your board capability.
To read this email in a web browser, go to www.mclellan.com.au/newsletter.html and click on 'read the latest issue'. I hope you will enjoy the latest dilemma: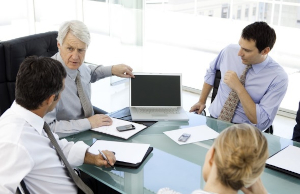 Jaron chairs a not for profit board and is increasingly worried about unity and confidentiality.
One of his long-standing directors has the unwavering support of a group of long-standing company members. This director always considers the needs and wants of his cohort when making decisions. He prioritises these over ideas that are clearly in the best long-term interests of the company, such as encouraging younger members to join or supporting gender and cultural diversity strategies.
It's obvious that this director is not listening when others speak at the board meeting; he has consulted his supporters and made up his mind. He votes against proposals that make clear sense and have the support of the rest of the board. Jaron would prefer consensus decisions but can't allow this one director to halt decisions indefinitely. His board has made numerous majority decisions over the past few years.
The company members are largely unengaged and don't turn up to AGMs or vote for director elections. The troublesome director will likely continue to block constitutional reform, such as term limits for directors, to gain re-election. His cohort are often more than fifty percent of the attendance at the AGM.
There is evidence that board discussions, minutes, and papers are leaked to the troublesome director's support group. Some have talked publicly about CEO remuneration and major contract awards.
Jaron has spoken with the director and been rebuffed. His response was "I support the people who elect me, and I'm not interested in all your ideas about change".
What can Jaron do?