Dear reader,
Welcome to the October 2021 edition of The Director's Dilemma. Each month this newsletter looks at a real-life scenario that happened to a board, perhaps to a board like yours, and considers a range of responses. The scenarios are de-identified to protect the individuals concerned. This month we consider the implications of a board that is representative of shareholder interests rather than skills based when a company needs additional capital.
Of course, these scenarios are general, written to help you with practical information without the risks that attach to living these situations in real-life. I work with boards and directors as a confidential mentor to help them build great companies and maximise their impact. If you would like personalised service, please call me.
To read this email in a web browser, go to www.mclellan.com.au/newsletter.html and click on 'read the latest issue'. I hope you will enjoy the latest dilemma: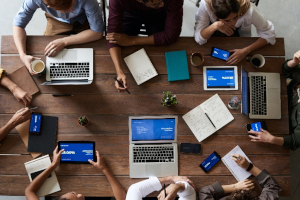 Lloyd is a director of an incorporated joint venture (JV) where all directors are nominees of the shareholders. The market for the company's product is growing strongly. Profits are slightly above the original forecasts but can't grow any higher due to capacity constraints.
The company constitution is very much a 'plain vanilla' document and directors are more likely to refer to the shareholders agreement to resolve issues that arise. The board is fortunate that the directors are experienced in the company's operations, honest, and willing to make an effort to achieve good governance.
The JV is looking to expand operations and increase its capital to make the required investments. This is causing differences among the directors, as some work for shareholders who are willing and able to invest more equity, others work for shareholders who are willing to increase debt but not to put in more capital, and one shareholder who doesn't want to expand this venture because that company no longer embraces projects of this nature.
The Board Chair has gone overseas to a new position and the role, previously held by the largest shareholder's nominee, is now vacant. Lloyd's employer has asked him to take on the role and lobby for the interests of the shareholders who want to expand. The largest shareholder has yet to announce a replacement for the former chair and, under the Shareholders Agreement, the board should select its own chair from among the directors.
Lloyd is unsure whether he should ask his colleagues to appoint him or whether that might trigger an increase in the tensions that have arisen between directors. How would you advise him to proceed?