Dear reader,
Welcome to the December 2021 edition of The Director's Dilemma. Each month this newsletter looks at a real-life scenario that happened to a board, perhaps to a board like yours, and considers a range of responses. The scenarios are de-identified to protect the individuals concerned. This month our board is considering the vexed issue of how to hold volunteer boards accountable for their governance skills and contribution. As a special Christmas Treat - we have four responses for you to enjoy.
Of course, these scenarios are general, written to help you with practical information without the risks that attach to living these situations in real-life. I work with boards and directors as a confidential mentor to help them build great companies and maximise their impact. If you would like personalised service, please call me.
To read this email in a web browser, go to www.mclellan.com.au/newsletter.html and click on 'read the latest issue'. I hope you will enjoy the latest dilemma: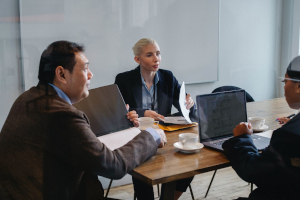 Norman chairs a not for profit company that is funded mostly through government grants and partly through membership fees and fees for service. The board members are all enthusiastic volunteers who have either expertise in delivering the services or experience of receiving them. None of them, including Norman, has board or senior executive experience in a business context.
The company is doing well and has been growing steadily through cautious additions to its scope of activity. Three years ago, they accepted some funding that had governance practices stipulated. One of these was a requirement to conduct a board review every three years and to have "an appropriately skilled" board. To keep receiving the funding, they need to undertake a review and develop a board skills matrix before the end of the financial year.
The directors are slightly concerned about how and what to review and very concerned about the prospect that some of them might be deemed insufficiently skilled and have to leave the board. They know that they don't have great financial skills, but the accountant does a good job of keeping records and there has never been a problem.
How can Norman meet the governance requirements to keep receiving the funding without losing the great team spirit of his board?