Dear reader,
Welcome to The Director's Dilemma June 2022
Each month this newsletter looks at a real-life scenario that happened to a board, perhaps to a board like yours, and considers a range of responses. The scenarios are de-identified to protect the individuals concerned. This month we look at the conflicts that arise when chair and CEO relationships become entangled and conflicts are not well managed.
I work with boards and directors as a confidential mentor to help them build great companies and maximise their impact, and if you would like coaching from an experienced board mentor, please call me.
To read this email in a web browser, go to www.mclellan.com.au/newsletter.html and click on 'read the latest issue'. I hope you will enjoy the latest dilemma: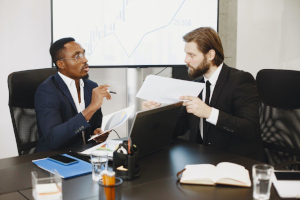 Sonja chairs the audit committee of a large not for profit organisation that is building a major asset and has a strategic plan with a pipeline of more large developments. Although the organisation has large budgets and complex operations, the board are all passionate volunteers.
Recently the CEO, who is well paid for the NFP sector but not remunerated at the level of commercial companies with similar scope and developments, announced that he had been headhunted and intended to accept an offer of employment elsewhere. The board were sad to lose him but wished him great success in his future and started work briefing a search consultant to find a replacement.
To the board's consternation, the board chair announced that he wished to apply for the role. He also wished to remain on the board and, if successful, become a Managing Director.
The board removed the Chair from the nominations committee and proceeded with the search process. The consultant put together a very strong shortlist of skilled people with a passion for the cause and recent relevant industry experience. The Chair didn't make the shortlist and immediately demanded to be reinstated on the nominations committee to 'resume good governance of the recruitment process'. The board agreed and an excellent candidate was soon appointed.
The new CEO has settled in well and is doing a good job but his relationship with the chair is fraught. The chair is overly critical in meetings. The chair claims the CEO is less experienced and should submit to firm guidance.
Yesterday the CEO told Sonja, informally, that he was considering looking for another role because he was finding the chair too invasive and feeling unsupported. He hasn't started looking yet, but he doesn't want to continue like this.
How should Sonja handle this news?