Dear reader,
Welcome to The Director's Dilemma November 2023
Each month this newsletter looks at a real-life board scenario and considers a range of responses. The scenarios are de-identified to protect the individuals concerned. This month we advise a not-for-profit company board that has inadvertently breached the disclosure rules.
Of course, scenarios in the newsletter are general, I work with boards and directors as a confidential mentor to help them beat challenges and seize opportunities. If that sounds like something you would like, please call me.
To read this email in a web browser, go to www.mclellan.com.au/newsletter.html and click on 'read the latest issue'. I hope you will enjoy the latest dilemma: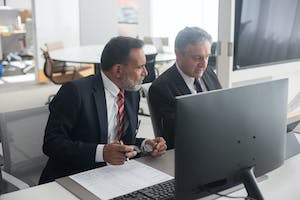 Harry was asked to join the board of a small not-for-profit organisation. The company was founded about ten years ago as a private company with a sole director. It became a company limited by guarantee two years ago and a board was formed. The board is very operational, and all directors are volunteers who work on the company operations. No staff are employed.
Harry loved the company's mission (helping the disabled to enjoy holidays with family) and was keen to join however the governance seemed a bit informal and he made it a condition of joining that the company would engage a company secretary to minute meetings and help ensure compliance. A professional outsourced company secretary was contracted, and Harry joined the board.
The company secretary started to look through past minutes and make a decisions register. It became apparent that the company had not held an AGM within the two years of its existence. Legally, the company should have held an AGM within 18 months of its incorporation as a company limited by guarantee.
The company secretary has told Harry that this is serious and must be reported to the relevant authorities.
Harry agrees but is worried about incurring fines and perhaps also personal liabilities.
What should Harry do?